OPENINGSTIJDEN:
Maandag t/m woensdag van 9:00 tot 18:00 geopend*)
Donderdag van 9:00 tot 21:00 geopend (tussen 18:00 en 19:00 gesloten)
Vrijdag van 9:00 tot 18:00 uur geopend Zaterdag van 9:00 tot 17:00 uur geopend

*) uitsluitend volgens afspraak. Wees zo vriendelijk om van te voren even te bellen op 030 - 6343176 (of mobiel 06-54953688) of stuur een e-mail naar [email protected] Donderdag t/m zaterdag kunt u langskomen zonder afspraak. Vanzelfsprekend bent u ook op maandag, dinsdag of woensdag welkom.
ROUTEBESCHRIJVING:
Indien u via Utrecht komt richting Arnhem kiezen (A12, afslag 19 Bunnik). Neem de linker rijstrook, ga linksaf onder het viaduct door en sorteer voor om rechtdoor te gaan (Kosterijland, Baan van Fectio). U gaat rechtdoor,voorbij de Vrumona-fabriek, de nieuwe tunnel door en aan het eind bij de stoplichten Rechtsaf en bij het volgende stoplicht ook weer rechtsaf (Runnenburg) en bij het station Linksaf de  Nummer 25 ligt op een hoek aan uw rechterhand. Ga rechtsaf en parkeer op het eigen terrein in de Jan van Oostendorpstraat.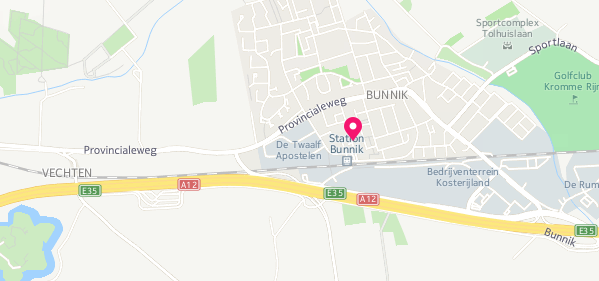 INFORMATIE:
Van Huet Rijlaarzen Maatschapslaan 25 3981 AW Bunnik Netherlands
telefoon : (031) 030-6343176 Fax : (031)030-6343177 Mobiel : (031)06-54953688
BTW nummer : NL070269063B01 
KvK nummer : 30077555
Bank : INGBank Rekening nummer : NL43INGB0001287697 t.n.v. Van Huet Rijlaarzen, Bunnik (Nederland) IBAN : NL43INGB0001287697 BIC : INGBNL2A